The following is the weekly review for forex strategies covered in the EURUSD Day Trading Course.
Below are the charts highlighting the patterns that occurred during the week, as well as comments on the price action of the day and how that affects our trading decisions.
These strategies can be traded during the London session to the New York lunch hour, but the analysis will be focused on roughly 830 to 1030 am EST.
These strategies are based on a 1-minute chart.
EURUSD Day Trading Strategy Review
Here are the charts with my notes for this week. I didn't trade the EURUSD much this week, but see about 5-10R potential, depending on which trades you opted to take.
Monday or Tuesday there wasn't much, Wednesday and Thursday some possibilities, and Friday provided more after the Non-Farm Payrolls announcement.
Overall, it was a 5-10R week, which has been pretty common recently.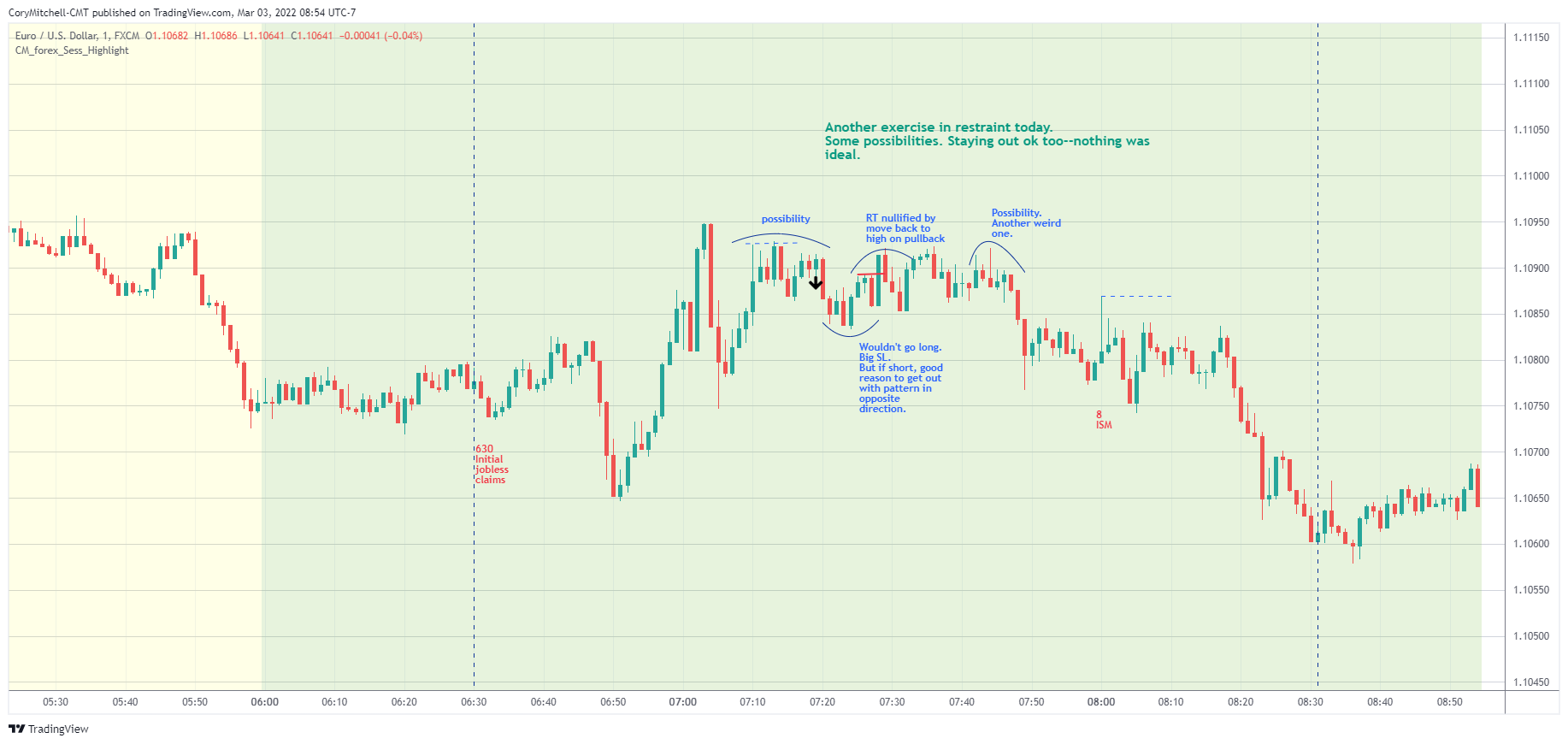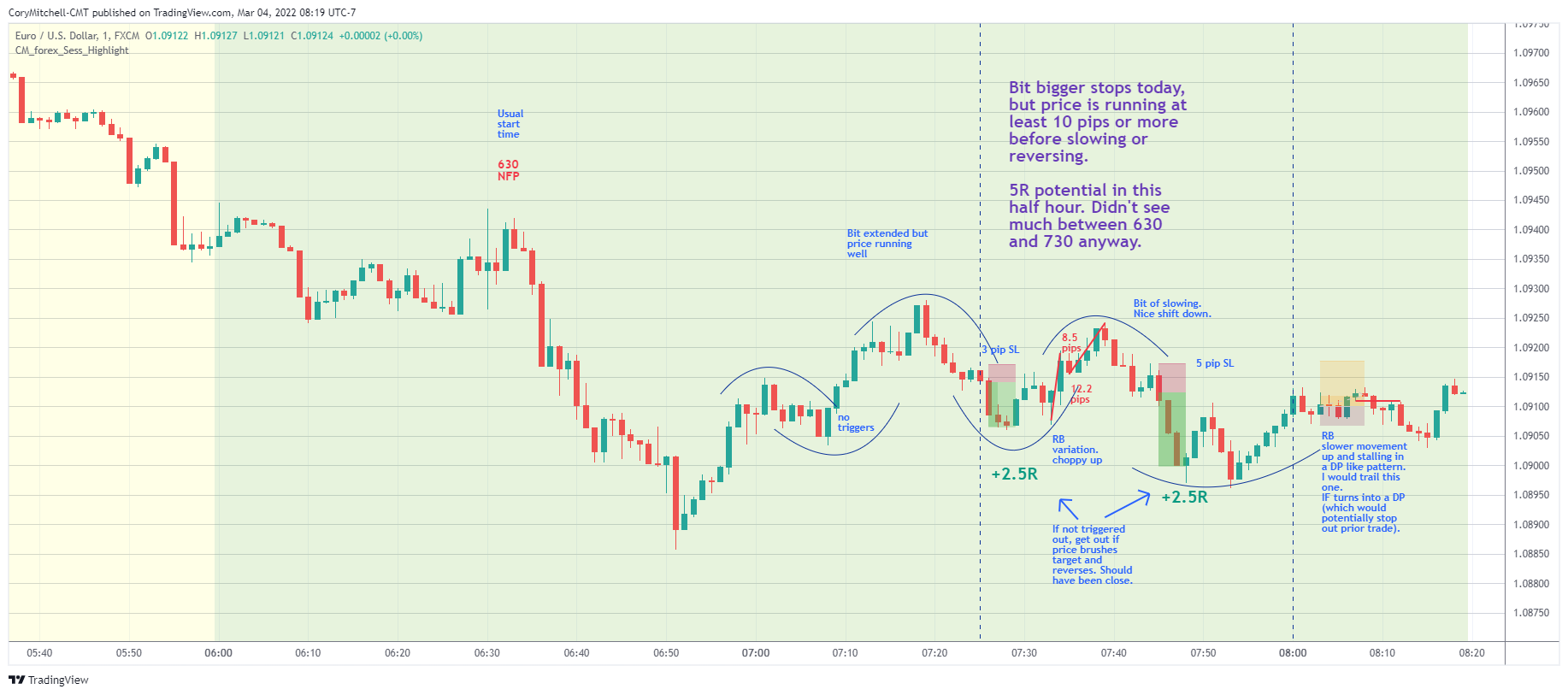 My forex day trading is going to be more sporadic for the next little while since I am also day trading stocks. Instead of posting exact trades, I'll highlight the patterns on the chart. This way, you can fine-tune your own entries based on your own past trades. See the patterns and figure out the best way for you to trade them.
Study the EURUSD Day Trading Course for the basic entries, and then you can always improve on those entries based on your weekly and monthly review of your trades.
EURUSD Day Trading Strategies Results
Here are the charts and trades for the last 13 months, with actual entries and exits marked.
"R" in trading is a standardized risk amount. It could be 1% of the account, 0.5% of the account, or any amount you choose based on your position sizing method.
In other words, if risking 1% of the account per trade, 45R means a 45% profit. If risking 0.5% per trade, it means a 22.5% profit.
Want to learn how to trade like this? Check out the EURUSD Day Trading Course. It covers strategies for crushing the EURUSD in two hours or less, as well as mental game work and exercises to get in the profit-making zone and stay there.
By Cory Mitchell, CMT

Disclaimer: Nothing in this article is personal investment advice, or advice to buy or sell anything. Trading is risky and can result in substantial losses, even more than deposited if using leverage.