Are you confused about your trading? Not getting the results you want? Don't know where to start or what to do next? Need some clarity?
I can help.
Trader coaching involves the periodic review of trades, strategies, mistakes, and answering your questions with the goal of improving trading performance, and ideally providing a better overall quality of life (less stress, enough money, less work time, more enjoyment).
It may be just one or two zoom or email sessions to answer some questions you have or gain some insight on a particular topic, or it could be a regularly scheduled call where we review your trades and make sure you're on track with your goals.
Cory Mitchell has more than 16 years of experience as a full-time trader.
Consultations may cover:
Trading plan review
Developing your own method for trading
Finding and working on problem areas
Trade review: making sure you're sticking to your plan as well as addressing problems that occur while trading
Answering specific questions you have related to your trading
You determine your schedule and your level of commitment. You may just want one session for a second opinion on your trading plan, ideas on overcoming a trading problem, or you may wish to set up weekly, bi-weekly, or monthly sessions for periodic reviews/feedback on your trading.

Start, restart, or discontinue your consultation at any time.
If you're self-employed or have trading income, your coaching may be a tax-deductible expense, meaning you could get a portion of the coaching fee back when you file your taxes. Consult an accountant or tax law in your area.
How To Apply
Shoot me an email via the Contact Us page explaining what you're looking for. I'll let you know if it's something I feel I can help with, or possibly point you to some other resources if I'm unable to help.

I primarily only work with day traders and swing traders interested in stocks/ETFs or forex. As well as investors who need guidance with stocks or ETFs.
The Process
After you have contacted me, we'll discuss how we want to proceed. You can come back to this page and pay for the number of hours of coaching you would like to receive, or you can pay as you go.
Setting up an initial one or two video meetings is common. Quite often, this is all traders need to gain some insight and things to work on, and then they proceed to do that work on their own. Others prefer more sessions to get feedback on their trades or to be held accountable to their goals, for example.
We can also exchange emails, with you sending me questions or trades to review. For most emails, I record a video response and then email you that private video so you can watch it any time you want.
The rate is US$180/hour.
Paying in advance for multiple sessions reduces the fee (click on links to pay through Stripe).

3 hours: US$525 ($175/hour)

5 hours: US$850 ($170/hour)
I can also invoice you after our sessions if you prefer to proceed with one session at a time.
I don't bill for any prep time or reading your emails. I only bill for time spent responding to emails or on the video call.
Sessions are pre-paid (or pay as you go), and the time used is deducted from the paid amount. For example, if you purchase 3 hours and we spend 1.25 hours on a video call, there are 1.75 hours left.

Some people opt to send me their trades, or questions, weekly, bi-weekly, monthly, or just when issues arise.
Other people choose to send in trades daily for several days in a row, looking for a lot of input quickly.
This can all be discussed prior to deciding to work together, and will depend on both our schedules.
Reviewing trades and providing email/video feedback usually takes about 10 minutes to 30 minutes, depending on how many trades/questions there are and the level of feedback required.
A video meeting is typically scheduled for 1 hour, but I leave time to go longer if needed. And we can cut it shorter if you desire.
If you wish to limit feedback to a certain time limit to control your costs, such as 1 hour per week, let me know in our communications and I will respect that.
At the bottom of any emails, I put down how much time was spent on the response.
Cheers,
Cory Mitchell, CMT
About Trading Coach Cory Mitchell, CMT
Cory is a Charted Market Technician (CMT) and has been making his living off of the markets since 2005.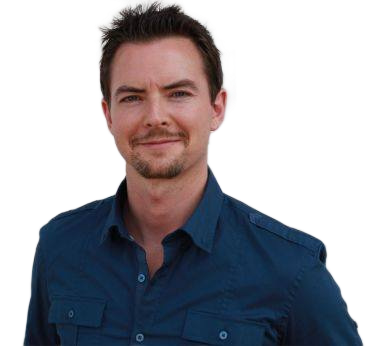 In 2005, Cory began his trading journey with a proprietary day trading firm. They provided capital, and his only job was to trade it and make money. In exchange, the firm took a cut of his profits. No salary, no benefits, no job security…make money or hit the road.
​In an industry with less than a 4% success rate, Cory was making a living from his trading within six months.
​In 2011, Cory left the firm to trade on his own, continuing to day trade but also swing trading and investing. He has extensive experience day trading stocks, ETFs, forex, and futures, as well as swing trading stocks, ETFs, and forex. Cory still actively trades and writes articles for TradeThatSwing and a select group of other prominent financial sites.
He ran a Forex channel on TheStreet from 2019 – 2020. He has been an Investopedia contributor since 2008. He was the DayTrading expert on TheBalance for three years. Cory has appeared on radio programs across the US and has spoken at multiple trading events including the 2017 and 2018 Canadian Society of Technical Analysts' national conferences and the 2022 Canada Association of Technical Analysis national conference.
​He is an avid golfer (currently a 2 handicap), rock climber, and obstacle course racer, and enjoys healthy eating (most of the time), hiking, camping, and spending time with his family.