The Complete Method Stock Swing Trading Course with Cory Mitchell, CMT focuses on 4 strategies that get us into strong stocks right before an explosive move.
Moves of 20% or more are often seen within several days to a couple of weeks of these strategies triggering a trade. We only risk a fraction of that. This course is focused on high-reward coupled with low-risk trade setups. They occur regularly, once you know how to spot them.
Learn how to interpret market conditions in a systematic objective way (so you know when to trade and when not to), where to get in and get out, how to fine-tune trade selection, and how to manage risk.
This is a complete method for swing trading stocks. 13 videos and more than 10 hours of content. Ask questions and discuss right below the videos in a private member's area. All buyers get free access to new Bonus videos that will be added to provide context on the strategies as market conditions change.
If the following apply to you, then The Complete Method Stock Swing Trading Course is for you:
Interested in trading part-time, full-time, or in your spare time, without spending $1000s of dollars on courses or an endless stream of books. 


Want to create an additional stream of income.


Want the flexibility to place trades when time permits, without having to constantly watch the market. (I place my trades in the evening when markets are closed)


Can spare at least one hour per week to look for trades and capitalize on those trades that may pop 20% or more within a couple weeks or even days.


Want a few no-BS strategies for capitalizing on stocks just before potentially explosive moves. A specific method…NOT general stock market/technical analysis information.


Want to be able to analyze the market and have a method of trading that protects capital when the stock market is dropping (when most people give back all their profits, and more).
The Complete Method Stock Swing Trading Course is a video course produced by me, Cory Mitchell, CMT, a full-time stock and currency trader since 2005 (full bio below).
The course delves into the 4 patterns that tend to occur in a stock before an explosive move. It would be nice if stocks always did the exact same thing before a big move, but they don't. That's why we tend to see several different patterns emerge before a big move.
The Complete Method Stock Swing Trading Course provides detailed descriptions and how-tos for four swing trading strategies. Each strategy is discussed in detail, with multiple examples. Also, you can ask questions directly below the videos if something doesn't make sense or you want it explained in a different way.
In addition, you'll learn how to quickly analyze the stock market in an objective way, so that you can tell (before you trade) if the market is healthy or not. This will let you know whether it's a good time to be trading or not.
Learn how to find the best pockets of the stock market so you are placing trades in stocks while they are still hot (and not cold or running out of steam). Trades within hot stocks are more likely to produce profitable trades than trades in lagging or weak stocks.
I called this the "complete method" swing trading course because you will see how everything works together. Here is the trading process you'll be trained in:
Stock market basics, for if you are new to trading stocks.


Do a brief analysis to determine if conditions are right for trading. This helps avoid giving back profits when overall conditions are poor for buying stocks. Knowing when not to trade is a key component of swing trading.


Scan for stocks that meet the strategy parameters.


Assess the profit and risk outlook of potential trades in order to make our trade selections.


Calibrate position size on each trade, based on the risk of the trade, our account size, and personal risk tolerance.


Place an order in a stock if it meets the strategy parameters.


Let the trade unfold, either hitting the stop loss or profit target, or using the optional trailing stop loss method also discussed in the course.
This method keeps us in tune with the market. Capitalizing during the good times, but staying out and often having little capital invested when the stock market is turning lower. This is when many people lose all their profits and more.
Some optional shorting strategies are provided for traders interested in shorting; shorting is when you profit from declining stock prices.
The Complete Method Stock Swing Trading Course covers the following topics:​
How to Use the Course Effectively
Stock market basics
Building a Trading Plan
Position Sizing
Tools – Charts, Scanners, and Brokers
Order Types
How and Why to Focus on Strong Stocks
How to Analyze the Stock Market
4 Strategies for Different Market Conditions (plus an optional shorting strategy)
How to Exit Trades for Maximum Profit based on how the stock typically moves (not guessing or wishful thinking)
How to determine which trades are best. Trade the best, leave the rest.
Trailing Stop Loss (profit target alternative)
How to Scan for Trades That Meet the Strategy Parameters
A Typical Evening of Scanning and Placing Trades (videos showing my nightly routine)
How to improve performance
How to track your stats to see areas for improvement
Make this method YOURS
Printable checklists
I will also be adding bonus videos based on the most common questions.
How the Stock Market Swing Trading Course is Formatted
​The course is broken down into 13 videos, each focusing on critical elements of the trading process.
Purchasing the course gives you immediate access to the Member's area for that course, where you can ask questions on videos, and stream/watch the videos any time.
Once you have paid for a course, you will immediately be able to access the course via the Member's Area link on the Main Menu of the site. Check your email for login information; if you don't see it right away, check your spam folder.
Once in the Membership Area / My Account click on "Memberships". Then you can click on the course, or View, to access the course.
Access the course for 2 full years. If you need more time, no problem. Let us know via the Contact Us page.
​About the Author, Cory Mitchell, CMT
Cory Mitchell is a Chartered Market Technician (CMT) and has traded professionally, both independently and for trading firms, since 2005.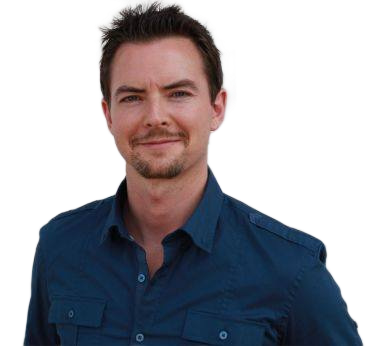 Cory's trading journey began in 2005. After completing a business degree Cory was hired by a proprietary trading firm. The job was to trade the firm's capital with the sole purpose of making money. Pay was based entirely on being able to make money from the markets.
Cory stayed with the highly competitive firm until 2011 when he moved on to work as a currency trader for a Fortune 500 company. While working with companies helping to manage their currency exposure and dealings was a great career, Cory preferred trading on his own, from home, with no commuting, and setting his own hours. So that's what Cory does to this day…trade for himself and share his passion for trading.
Know someone who could benefit from this course?
Join our affiliate program and earn 35% of course sales for any people you refer. Promote the course on social media or on your website.
Shop with confidence
The course provides information on a complete method of trading that has the potential to perform very well…with practice. Each person has different expectations and different ideas on what they want their trading style to be. This course covers how I trade. That is what you are paying to see and learn. You can trade it as is, or take the elements you like and combine them with other methods.
If you are unsatisfied with the course, use the Contact page to request a refund (less credit card fees which are typically 3-5%). Refunds are offered within 30 days of purchase.