The Complete Method Stock Swing Trading Course with Cory Mitchell, CMT focuses on 4 strategies that get us into trades poised to pop 20% or more (on average).
When I started swing trading, I spent months and months reading various books and studying charts trying to figure out something that worked. Then I spent years perfecting the method.

This course is all that time spent, almost two decades of trading knowledge and experience, condensed into an efficient format you can learn in a weekend!
If the following apply to you, then The Complete Method Stock Swing Trading Course is for you:
Interested in trading part-time, full-time, or in your spare time, without spending $1000s of dollars on courses or an endless stream of books. 


Want to create an additional stream of income.


Want the flexibility to place trades when time permits, without having to constantly watch the market. (I place my trades in the evening when markets are closed)


Can spare at least one hour per week to look for trades and capitalize on those trades that may pop 20% or more within a couple weeks or even a few days.


Want a few no-BS strategies for capitalizing on stocks just before potentially explosive moves. A specific method…NOT general stock market/technical analysis information.


Want to be able to analyze the market and have a method of trading that protects capital when the stock market is dropping (when most people give back all their profits, and more).
The Complete Method Stock Swing Trading Course is a video course produced by me, Cory Mitchell, CMT, a full-time stock and currency trader since 2005 (full bio below).
The course delves into the 4 patterns that tend to occur in a stock before an explosive move. Even learning one can change your life.
The Complete Method Stock Swing Trading Course provides detailed descriptions and how-tos for four swing trading strategies. Learn each strategy in a few hours. Then get to practicing them.
I called this the "complete method" swing trading course because you will see how everything works together. After taking the course, you'll know:
When to buy and sell stocks for profit
How to avoid giving back profits when the stock market falls
Finding the highest quality trades in stocks that are poised to move
Some optional shorting strategies are provided for traders interested in shorting; shorting is when you profit from declining stock prices.
How the Stock Market Swing Trading Course is Formatted
​The course is broken down into 13 videos, each focusing on critical elements of the trading process.
Purchasing the course gives you immediate access to the Member's area for that course, where you can ask questions on videos, and stream/watch the videos any time.
Once you have paid for a course, you will immediately be able to access the course via the Member's Area link on the Main Menu of the site. You can login with your email and password. Receipts are mailed instantly, check your spam folder if you don't see them (one may say payment is "processing" this is common. Don't worry, the payment went through fine if you are getting the email, and you have access to the course).
Once in the Membership Area / My Account click on "Memberships". Then you can click on the course, or View, to access the course.
Access the course for 2 full years. If you need more time, no problem. Let us know via the Contact Us page.
​About the Author, Cory Mitchell, CMT
Cory Mitchell is a Chartered Market Technician (CMT) and has traded professionally, both independently and for trading firms, since 2005.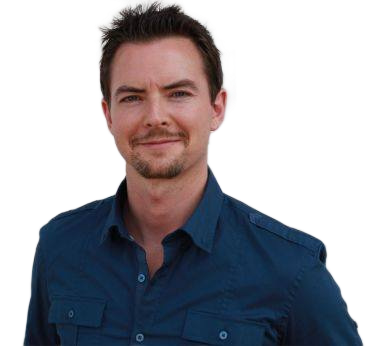 Cory's trading journey began in 2005. After completing a business degree Cory was hired by a proprietary trading firm. The job was to trade the firm's capital with the sole purpose of making money. Pay was based entirely on being able to make money from the markets.
Cory stayed with the highly competitive firm until 2011 when he moved on to work as a currency trader for a Fortune 500 company. While working with companies helping to manage their currency exposure and dealings was a great career, Cory preferred trading on his own, from home, with no commuting, and setting his own hours. So that's what Cory does to this day…trade for himself and share his passion for trading.
Shop with confidence
The course provides information on a complete method of trading that has the potential to perform very well…with practice. Each person has different expectations and different ideas on what they want their trading style to be. This course covers how I trade. That is what you are paying to see and learn. You can trade it as is, or take the elements you like and combine them with other methods.
If you are unsatisfied with the course, use the Contact page to request a refund (less credit card fees which are typically 4%). Refunds are offered within 30 days of purchase.