If you've recently heard about forex trading or are interested in learning more about this market—where you only need $100+ to start trading—then the Forex Trading Introduction Course with Cory Mitchell, CMT is the place to start your journey
Forex—foreign exchange—or currency trading, is the largest financial market in the world. It offers vast opportunities, yet most people know next to nothing about it…even though trillions of dollars change hands in this market every day. As retail traders, we can jump in on the price moves that are occurring 24-hours a day during the week, and take advantage of those movements.
The 24-hour market makes forex attractive to people who can only trade part-time, have another job, or have limited time or capital to trade. It's also a market that supports full-time trading, if that's your goal, at various times of the day.


What You Will Learn in the Forex Introduction Course
This covers the basics of what forex is, how it works, and what you need to know. You need to know these basics before learning strategies to make money.
This isn't your typical generalized eBook or video course. It is thorough, and it gives you the information you need to start your forex trading journey with videos you can watch in one sitting.
This forex introduction course gets you up to speed on what forex is and how it works. I'll show you how to understand the charts and quotes. I'll explain how you can magnify gains (losses too) with the use of leverage, and how your trades can even produce interest income for you, on top of any gains made on the actual trades.
We'll discuss trading styles, like whether you want to be a day trader, swing trader, or trend follower. You'll learn what currency pairs to focus on (and what a "currency pair" is).
You'll learn how to place orders, and other need-to-know things for trading forex.
And of course, you'll want to try all this stuff out and practice, so I'll show how you can do that too, for free, risking no money. You'll learn about using charts and analysis tools so you can put the practice account to good use.
Then We Dig Deeper, Going Beyond the Forex Basics
The forex introduction course will them cover some more advanced concepts, which even some experienced traders don't know about.
Handling big news events, and knowing when they come out.


Understanding currency correlations and changes in volatility, and what that means for your trading.


How to minimize major risks, which many people don't even think about or know about.


How to track your trading statistics so you can see your strong and weak points, and can improve on them.


Five steps to successful forex trading.


Forex broker recommendations.
Before you start trading real money, you need to learn the basics. This course covers the basics and much more, and sets you on the right path from the start.
How to Access the Course and Format
Purchasing the course gives you immediate access to the Member's area for that course, where you can ask questions on videos, and stream/watch the videos any time. 
Once you have paid for a course, you will immediately be able to access the course via the Member's Area link on the Main Menu of the site.
Once in the Membership Area / My Account click on "Memberships". Then you can click on the course, or View, to access the course.
You also receive receipts in your email with a link to the My Account section. You can also use those links to access the course. This email arrives within a few minutes of purchase. If you don't see it, check your spam folder.
You will be able to access the course for two years. If you need access after two years from purchase, use the Contact Us page to let us know and we will hook you up with more time at no charge. This is simply to keep our membership list current with people who are using, or have recently used, the membership area/courses.
Videos Included / Table of Contents
Video 1 – What is Forex
Video 2 – Understanding Forex Charts and Quotes
Video 3 – Swap and Rollover
Video 4 – Trading Styles (day trading, trend following, etc.)
Video 5 – Which Currency Pairs to Trade
Video 6 – Order Types
Video 7 – Capital Required and Leverage
Video 8 – Position Sizing (how much to buy on a trade)
Video 9 – Practicing in a Demo Account and MetaTrader 4 MT4)
Video 10 – Analysis Indicators and Chart Tools
Video 11 – Know When Big News is Coming Out
Video 12 – Currency Correlations and Volatility
Video 13 – Preparing for the Unforeseen (hidden risks new traders don't know about)
Video 14 – Create Your Trading Plan (success plan and guide)
Video 15 – Track Your Trading Statistics to Improve
Video 16 – Five Steps to Forex Trading Success
Video 17 – Forex Brokers and Recommendations


Instructor: Cory Mitchell, CMT
Cory is a Charted Market Technician and has been making his living off the markets since 2005.
In 2005 Cory began his trading journey with a proprietary day trading firm. They provided capital, and his only job was to trade it and make money. In exchange, the firm took a cut of his profits. No salary, no benefits, no job security…just make money or hit the road.
​In an industry with less than a 5% success rate, Cory was making a living from his trading within five months, trading every day and working nights to pay the bills during that initial learning period. Once he was profitable, he traded full time (no more day/night jobs), loving the flexibility, fun, money, and challenge that trading offers.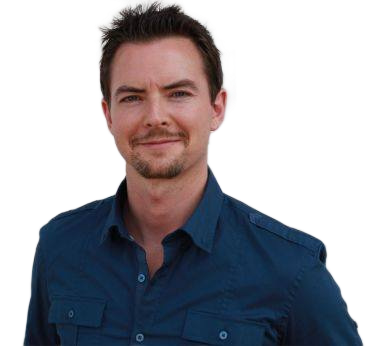 ​In 2011 Cory left the firm to trade on his own. He has extensive experience day trading stocks, ETFs, forex, and futures, as well as swing trading stocks, ETFs, and forex. Cory still actively trades and writes articles for TradeThatSwing and a select group of other prominent financial sites.
​He is an avid golfer (currently a 3 handicap), rock climber, and obstacle course racer, and enjoys healthy eating when he remembers, hiking, camping, and spending time with his family.


Shop with confidence
This is an introductory course that provides the information you need to understand the forex market.
If you are unsatisfied with the course, use the Contact page to request a refund. Refunds are offered within 30 days of purchase.