Interested in trading the Options market, but not sure where to start or what strategy to follow?
Learn how to use options to supersize your portfolio returns with Trader Travis's (2019 US Investing Champion) free Options training.
When you sign up, you'll receive:
Mini Email Course
You'll get daily bite-sized lessons on the basics of options delivered right to your inbox.


Daily Top Options List
You'll get my daily list of optionable stocks that make it through my strict filters.


Easy-To-Follow Bonus Strategy
You'll learn a simple strategy that's perfect for newer options traders looking to practice.
Trader Travis will explain how options work, why they are a go-to strategy for investors looking to supersize their returns, and he'll even show you a simple step-by-step strategy that he used to generate a 738% return.
Join his trading tribe and get started on your first lesson right away.


About Trader Travis
Trading Mentor & Blueprint Creator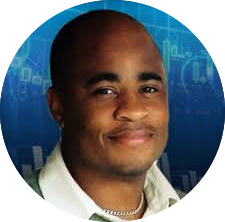 Travis Wilkerson (aka Trader Travis) is the co-founder of the MarketClub Options program and the 2019 United States Investing Champion (Enhanced Growth Division).
Travis has mentored thousands of trading students, teaching them the same strategies he used to reach financial freedom after years of poverty.
To Travis, investing strategies should be simple and available to all. He believes in helping people by giving them a hand up, not a handout.
---

---
TradeThatSwing is not associated with this product or service.
TradeThatSwing may receive a referral fee for directing clients to the Options trading course and information.
Sign Up for My Free Weekly Trading Tips Newsletter