These are the charts and trades that I saw (early US session) utilizing the strategies discussed in the EURUSD Day Trading Course.
Charts are posted daily on Twitter, and every month I post a bunch of charts on this site (like this article).
The pair has been moving a lot most days, providing ample opportunity to profit.
Here are charts with examples of the trades over the last month. Some days are missing if I didn't trade. Coaching has been taking up much more of my time recently which has been the main reason for missing some of my own trading sessions.
In each chart, there's a reference to "R". Such as -1R or +2.5R. I risk 1% of my account on each trade, so R for me is 1%.
-1R is -1%.
+2.5R is +2.5% on the account.
Add these up to get the total for the day.
R is a way to express risk and reward regardless of account size.
EURUSD Day Trading Charts and Trade Examples from Oct 14 to Nov 30
Live EURUSD chart on TradingView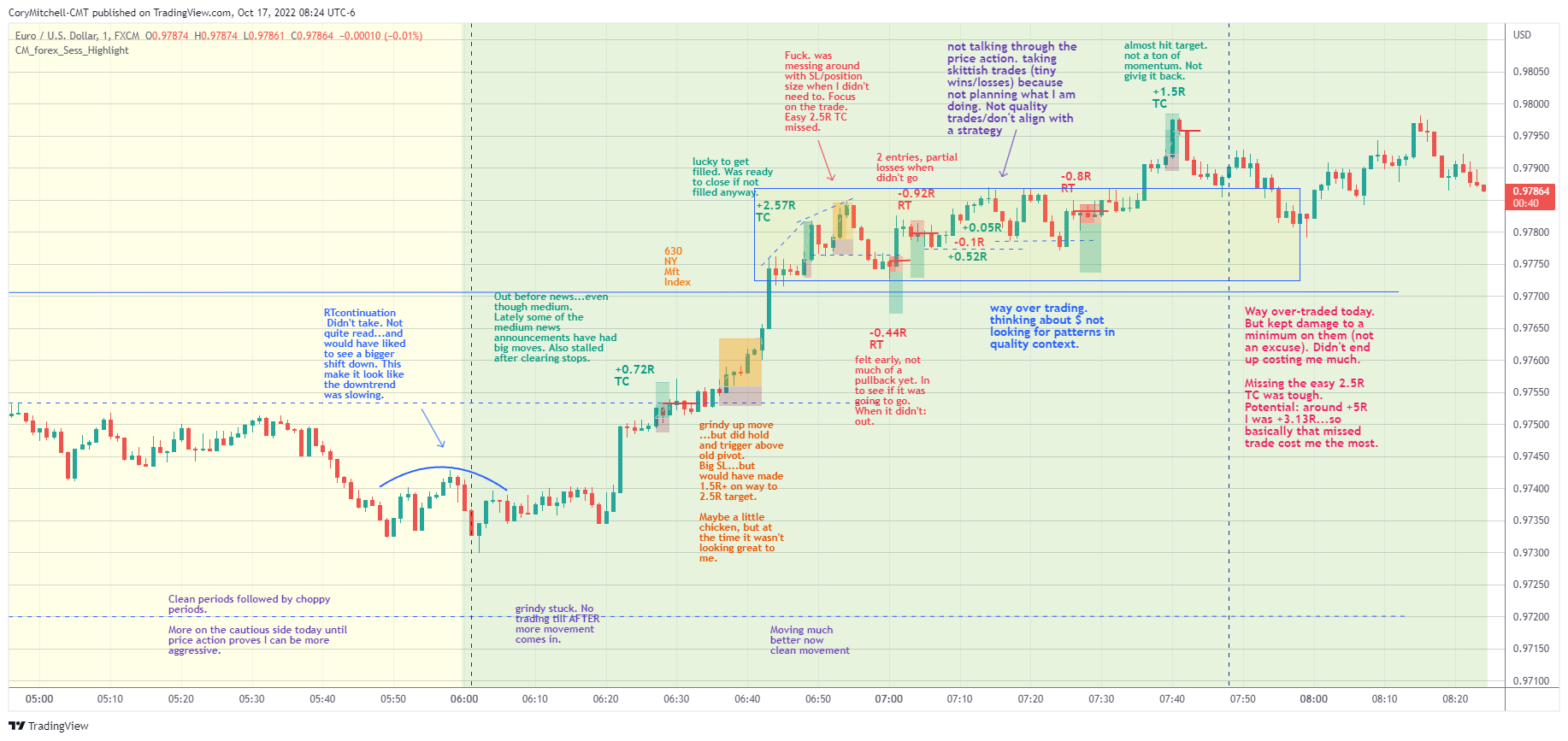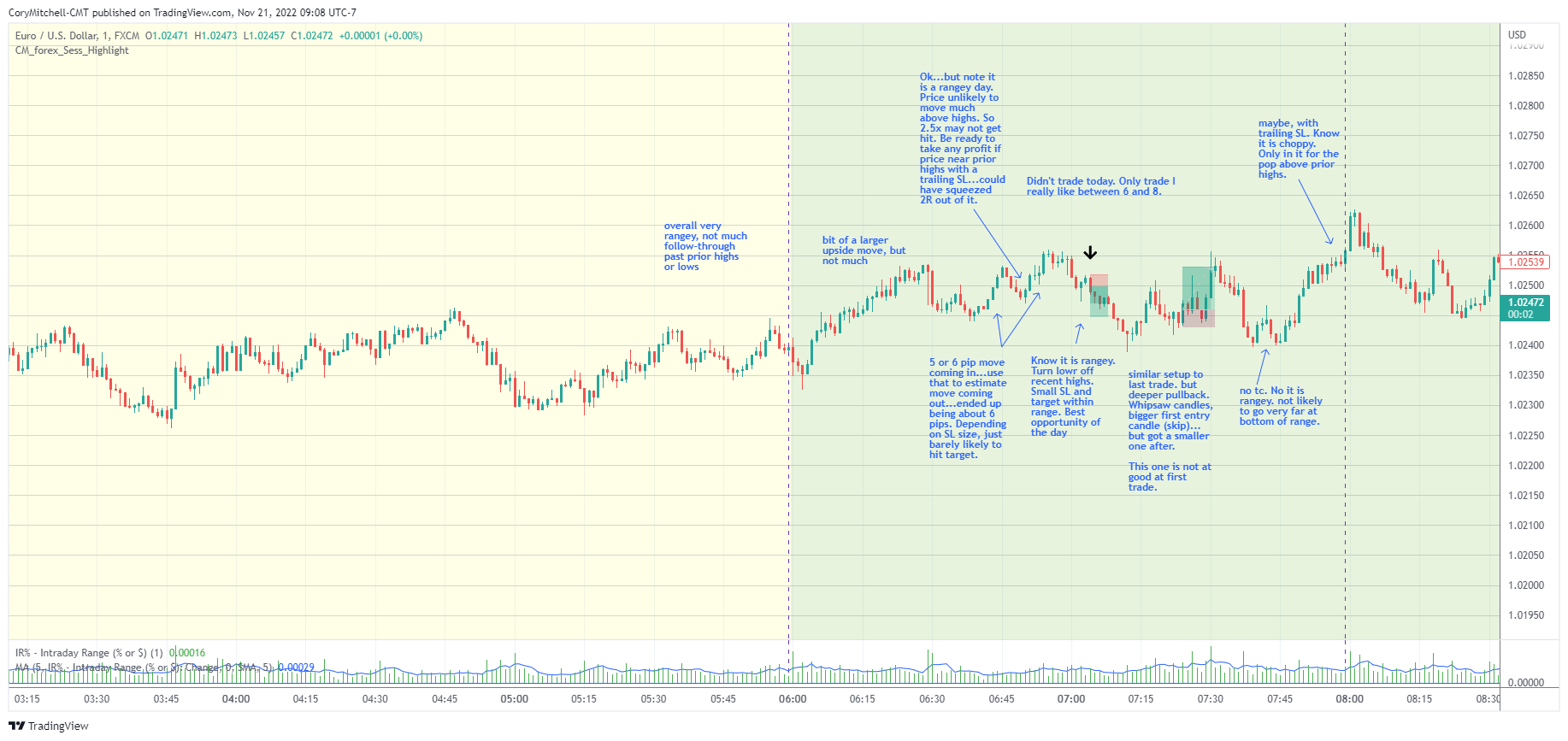 As you can see, most days over the last month provided enough opportunity to grab a couple R or more each day, with some big days thrown in there along with some flat days where there weren't many setups. Overall, trading conditions have been good.
Want to learn how to trade like this? The EURUSD Day Trading Course covers strategies for crushing the EURUSD in two hours or less, as well as mental game work and exercises to get in the profit-making zone and stay there.
I would also recommend checking out these articles, as they help explain why I exit some trades early and let others run to the target:
And remember, these charts are the result of years of practice. It started with trading one very precise pattern, and that gradually expanded to include some variations. Focus on one pattern when starting out, get good it, before trying to learn everything.
By Cory Mitchell, CMT

Disclaimer: Nothing in this article is personal investment advice, or advice to buy or sell anything. Trading is risky and can result in substantial losses, even more than deposited if using leverage. Past performance doesn't necessarily indicate future performance.