Welcome To TradeThatSwing – no BS trading and investing education.
Trading has been my primary source of income since 2005. I love trading. I taught my partner to trade, plus thousands of others through my books, courses, articles, and speaking engagements, and I'm passionate about sharing what I learn as I continue my trading journey.
Trading is a vital skill that everyone should possess in order to better their life, create extra income, and take control of their finances. When my daughters are old enough, I will teach them to trade as well. This site is all about providing to-the-point, no BS, education on how to trade stocks — swing trading, day trading, and investing.
Cory Mitchell, CMT – Trader and Founder
TradeThatSwing was started by Cory Mitchell, CMT. Cory is a Charted Market Technician and has been making his living off the markets since 2005.
In 2005 Cory began his trading journey with a proprietary day trading firm. They provided capital, and his only job was to trade it and make money. In exchange, the firm took a cut of his profits. No salary, no benefits, no job security…make money or hit the road.
​In an industry with less than a 5% success rate, Cory was making a living from his trading within five months, trading every day and working as a blackjack dealer at night to pay the bills during that initial learning period.
​In 2011 Cory left the firm to trade on his own. He has extensive experience day trading stocks, ETFs, forex, and futures, as well as swing trading stocks, ETFs, and forex. Cory still actively trades and writes articles for TradeThatSwing and a select group of other prominent financial sites.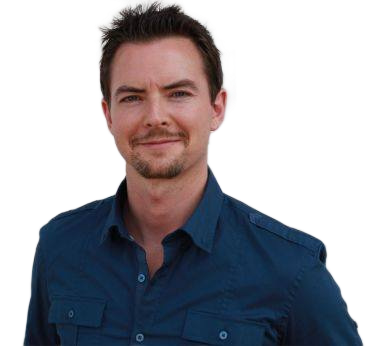 ​He is an avid golfer (currently a 3 handicap), rock climber, and obstacle course racer, and enjoys healthy eating, hiking, camping, and spending time with his family.
​Between 2007 and 2018 Cory ran VantagePointTrading (VPT). Another company took over the site as Cory wanted to focus on his trading and family, without the additional distraction of having to run a website. Cory is no longer affiliated with VPT in any way.
Ultimately, he missed sharing what he was learning and how he was trading. So, in 2020, Cory launched TradeThatSwing.
Cory has produced the:
Sign Up for My Free Weekly Trading Tips Newsletter
Search